Exploring the Prehistoric, Potential City of Atlantis in Santorini, Greece.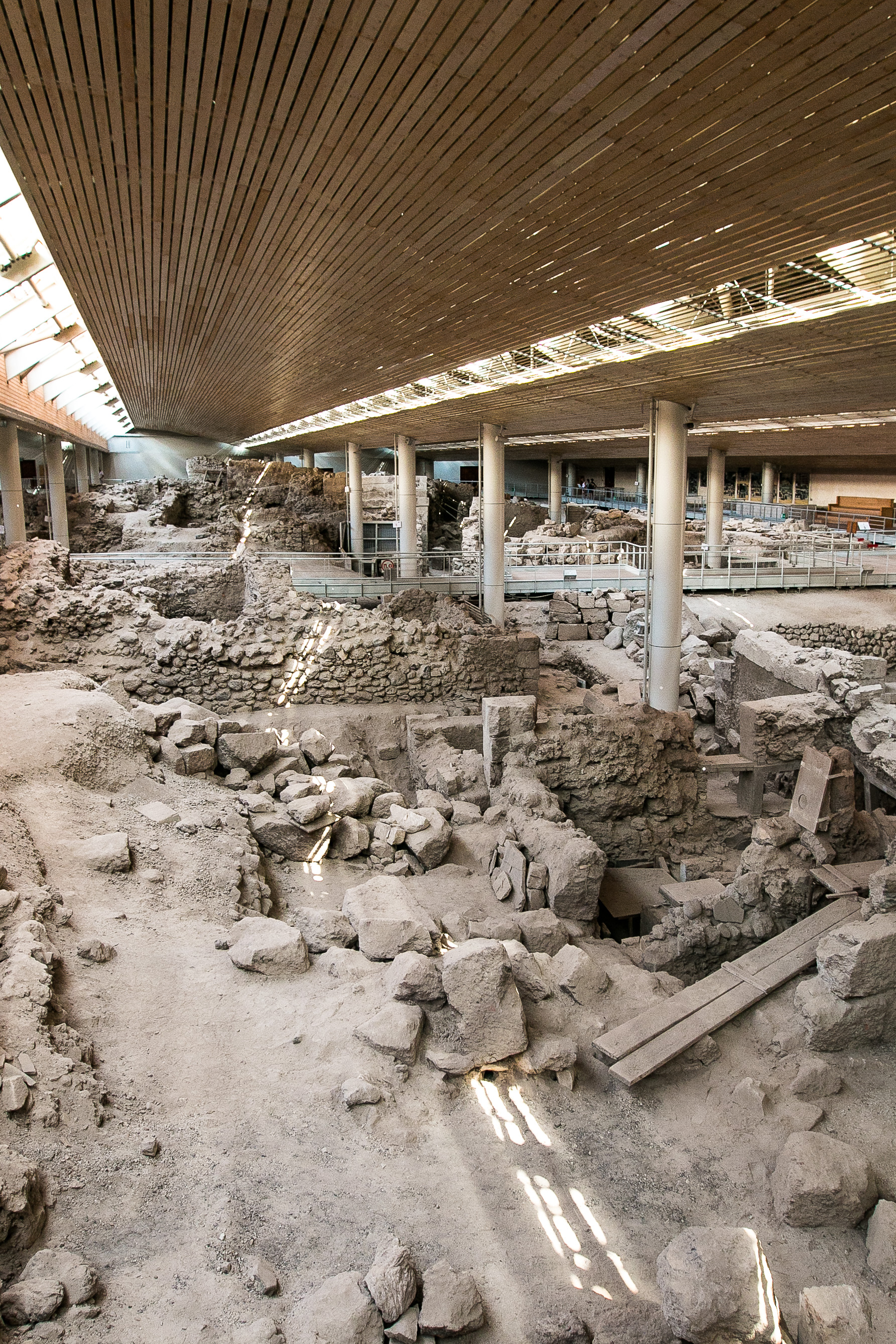 Akrotiri, a Bronze Age settlement located on the volcanic island of Santorini, Greece, dates its first settlement as far back as the 5th Millennium BC (5000 BC-4001 BC).
Believed to be the potential inspiration for Plato's lost city of Atlantis (if not Atlantis, itself), Akrotiri was a highly advanced civilization composed of paved streets, extensive drainage and known for producing high quality pottery. Strategically positioned between Cyprus and Minoan Crete, Akrotiri became an important trading hub for the exchange of copper.
Though Akrotiri's prosperity due to trade lasted only about 500 years, being widely regarded as a highly sophisticated settlement for its time, it all came to an end during the late 17th Century BC (1700 BC-1601 BC) when the caldera volcano* at Thera erupted.
Encasing the entire settlement in hot lava rock, a lot of the site has been preserved (just like Pompeii in Italy) and is still being excavated to this day since its discovery in 1867 by French geologist F. Fouque.